About Concealapore
RATED BEST COVERAGE CONCEALER for LARGE SKIN PORES
"Easy to use, cost effective and image improving. What a deal!"
"A miracle pore concealer. Thank you for giving me back my confidence." "Excellent."
Actual Untouched Photos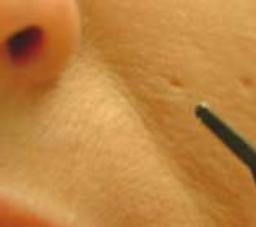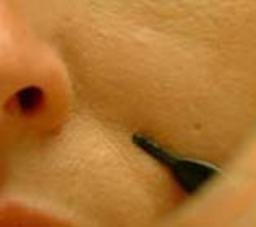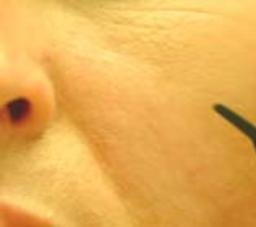 HIDE LARGE OPEN PORES on Cheeks, Forehead or NOSE FLAWLESSLY
EASY ONE-STEP COVER & CONCEAL LARGE PORE SPOTS
INSTANT VISIBLE RESULTS - GUARANTEED
CONCEALAPORE
All Natural CONCEALAPORE Invisible Pore Filler Concealer
PROVIDES LASTING COVERAGE YOU CAN COUNT ON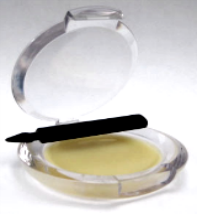 NEW! Deluxe Standard Compact
$19.95
100% MONEY-BACK PRODUCT GUARANTEE
Large Pores Become Instantly "Invisible" to the Eye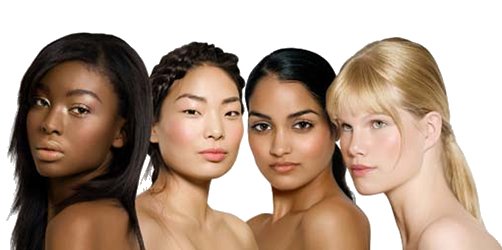 FOR ALL SKIN TYPES
---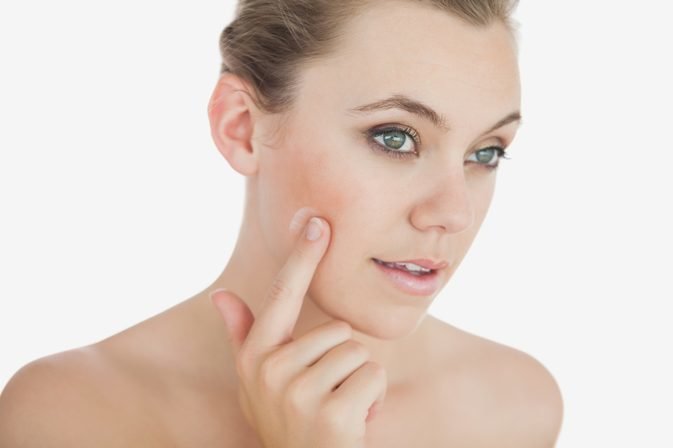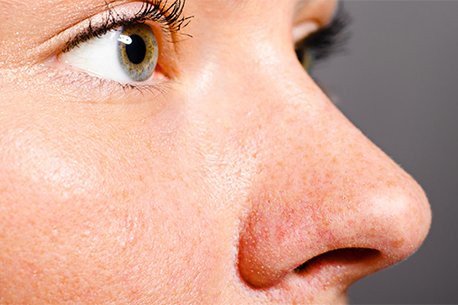 CONCEALAPORE Product Information
CONCEALAPORE the NEW all natural invisible large pore covering concealer instantly hides the look of enlarged skin pores, acne scars, or nose pore site(s) FLAWLESSLY. This silky, pliable translucent pore concealer formula works effectively as an invisible pore filler smoothing over the surface of the large open pores making them flush with the surface of the surrounding skin. Provides instant on-the-spot coverage making noticeably large pores instantly "invisible" to the eye. This product contains all natural cosmetic grade ingredients, contains no chemicals, irritants or preservatives. Undetectable on the skin surface, CONCEALAPORE provides lasting CONFIDENT Coverage You Can Count On. GUARANTEED RESULTS with MONEY-BACK GUARANTEE.
Directions for Use
CONCEALALPORE large pore concealer provides instant flawless on-the-spot coverage directly over enlarged skin pore site(s) on the cheeks, forehead or nose areas. Can be applied with or without makeup and is suitable for ALL SKIN TONES.. Application: With enclosed applicator tool, collect ONLY A DOT SIZED AMOUNT of CONCEALAPORE pore filler onto the tip of the spatula, smooth directly over large pore site(s) with an upward stroke utilizing as a pore spackle carefully evening out the skin surface over the pore site. With makeup: apply OVER foundation/blush application as a final touch up. May require one or two spot applications for a perfected smoothed over finish. Reapply as needed. Recommended: Purchase an extra carry along compact for handy touchups as required. For Oily Skin: , Use a light powdered foundation over pores, follow with CONCEALAPORE as described above then reapply powder by lightly tapping with brush for a finishing touch. IMPORTANT: CLEANSE PORES THOROUGHLY daily with a mild exfoliating cleanser/toner to avoid excessive buildup in the pore site. If reaction develops discontinue use.
Pore Concealers
Pore concealers are available in translucent or colored formulas to match your skin tone. Many pore concealers work by temporarily filling in the pore cavity, so it is important to make sure the makeup is removed at the end of the day.
Concealapore is a translucent pore concealer that works primarily on large, noticeable pores. The product is applied with a tiny spatula type tool to single large pores or enlarged patches prior to makeup.
NV Perricone Pore Refining Concealer: This Perricone tube concealer is designed for blemishes, but also works for large pores by tightening the affected area and drying any excess oil.
Pore Minimizing Foundations
Foundations for large pores reduce the appearance of the pores. Since excess oil can cause pores to look larger, choose oil free (or oil controlling foundations if you have oily skin). Cream to powder foundations are often recommended for women with large pores as these may provide better coverage than the liquid variety. Many women have also had success covering pores with mineral makeup foundations. A few examples of foundation for large pores include: Joey New York Pore Perfect Minimizer: An oil free, liquid to powder foundation available in 10 shades. This product provides sheer but effective coverage.
Clarifying Makeup Clear Skin Formula: This product provides natural looking coverage but is designed control oil and minimize the appearance of pores.
Too Faced Magic Wand Foundation: This oil free foundation contains light diffusing elements for a slightly dew finish that helps reduce the look of pores.
Mineral Makeup Foundations: Mineral foundations such as Bare Essentials Mineral Veil provide a soft, natural finish and can help minimize the look of pores. For best results, use a mineral finishing powder to achieve a more flawless look.
Makeup Application Tips for Large Pores
Some simple tricks and tips can make a big difference in reducing the appearance of enlarged pores.
After cleansing the face, splash with cool water or run an ice cube lightly over the skin. This can help temporary shrink pores and makeup is less likely to settle into them.
Prior to applying makeup, use a pore minimizing or refining lotion. Many brands sell these lotions, and they can help reduce pore size and protect the skin from clogging irritants and debris. Biore, Clinique, Neutrogena, Avon, Estee Lauder, and many other brands manufacture these lotions.
Another trick is to apply a makeup primer as a base before your makeup. Many women with large pores find that a quality primer minimizes the appearance of pores and they can apply their makeup as usual without any concerns over the pores. A makeup primer or base is applied like a moisturizer, and simple provides a smooth, protective surface on which the makeup can be applied. The primer also helps makeup last longer and stay in place.
When applying foundation, use a small amount, adding coverage slowly as needed. Adding too much makeup can draw attention to the pores rather than disguising them.
Applying foundation with a sponge is often best for those with large pores. (Change or wash sponges often to avoid bacteria build up).
Apply foundation in downward strokes to keep pores minimized.
Finish your makeup and set the skin by gently pressing with powder.
Since excess oil can often make pores appear larger, a good oily skin makeup tip is to keep blotting papers in your purse and gently blot periodically throughout the day to keep your makeup looking fresh.
GROWING POSITIVE CUSTOMER FEEDBACK
"I have large pores on my nose and cheeks with some pitted acne scars, Concealapore Pore Filler Concealer covers them and my face looks 100% better after applying. I have tried every concealer on the market but I am so happy that I ordered! I will continue to use this product and make sure I never run out!
Thanks for such a miracle worker!
CUSTOMER QUESTIONS/FEEDBACK
Question: Does Concealapore Clog Pores?
"In that all products, skin care lotions, foundations, powders all to some degree get trapped in a large open pore site which then becomes even more noticeable there is really no other cosmetic solution to hiding these unsitely pores on the market that successfully conceals them. A dermatologist recommended a pore filler to me because I was told laser treatment would not eliminate a large pore site because of the depth of the pore. Concealapore seems like a logical solution being made with natural skin friendly ingredients." Recommended to repurchase cosmetics every six months.
Enlarged facial pores can be unsightly. They create an irregular texture and tone that detracts from the smooth, glowing appearance of attractive skin. Large pores become more noticeable with age. Although the actual size of pores can't be reduced, various techniques can help you minimize their appearance. Dermatological procedures, prescription and over-the-counter creams, and even home remedies, can help make enlarged pores less visible. CONCEALAPORE was specifically developed as an all natural cosmetic solution to temporarily eliminate the visible distraction of large open pores on the cheeks forehead and nose areas and IMPROVE SKIN CONFIDENCE. Provides lasting all day coverage YOU CAN COUNT ON. Guaranteed Satisfaction or your MONEY BACK. No longer waste your money on products that do not work!